2003 Imported Grey Fell Mare
FP70327
Severnvale Grey Bobby x Heltondale Mini
13hh * EE, nA, nG, nCr * FIS Clear
Foaled in Cumbria at the Greenholme Stud, Viv was imported in 2007 by Cheryl Dutton of Braeberry Farm. She has produced 4 foals for Braeberry and one on lease to Moonlit Farm. She joined the FiddleHead Farm in 2017 with her first FiddleHead foal due April 2018.
It was discovered in 2016 that Viv carries one creme gene. Her 2016 filly by CopperBeech Casper arrived with a very unique foal coat color. This odd color prompted testing to determine what was causing it. Tests showed that Viv carries one copy of bay and one copy of creme resulting in the filly presenting buckskin and grey.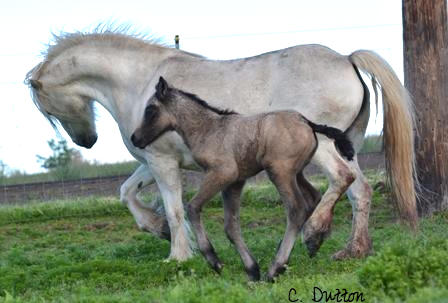 Viv has a very pleasing temperament and gets along well with others. In 2014, she joined several other Fell ponies for a breed demonstration at the NW Horse Expo in Albany, Oregon. With very little prep, Viv was set up to carry obstacle props for the other ponies in the demo. Viv attended the 2009 Brookside Mountain and Moorland show and placed 3rd/15 in the 4+ yr. class.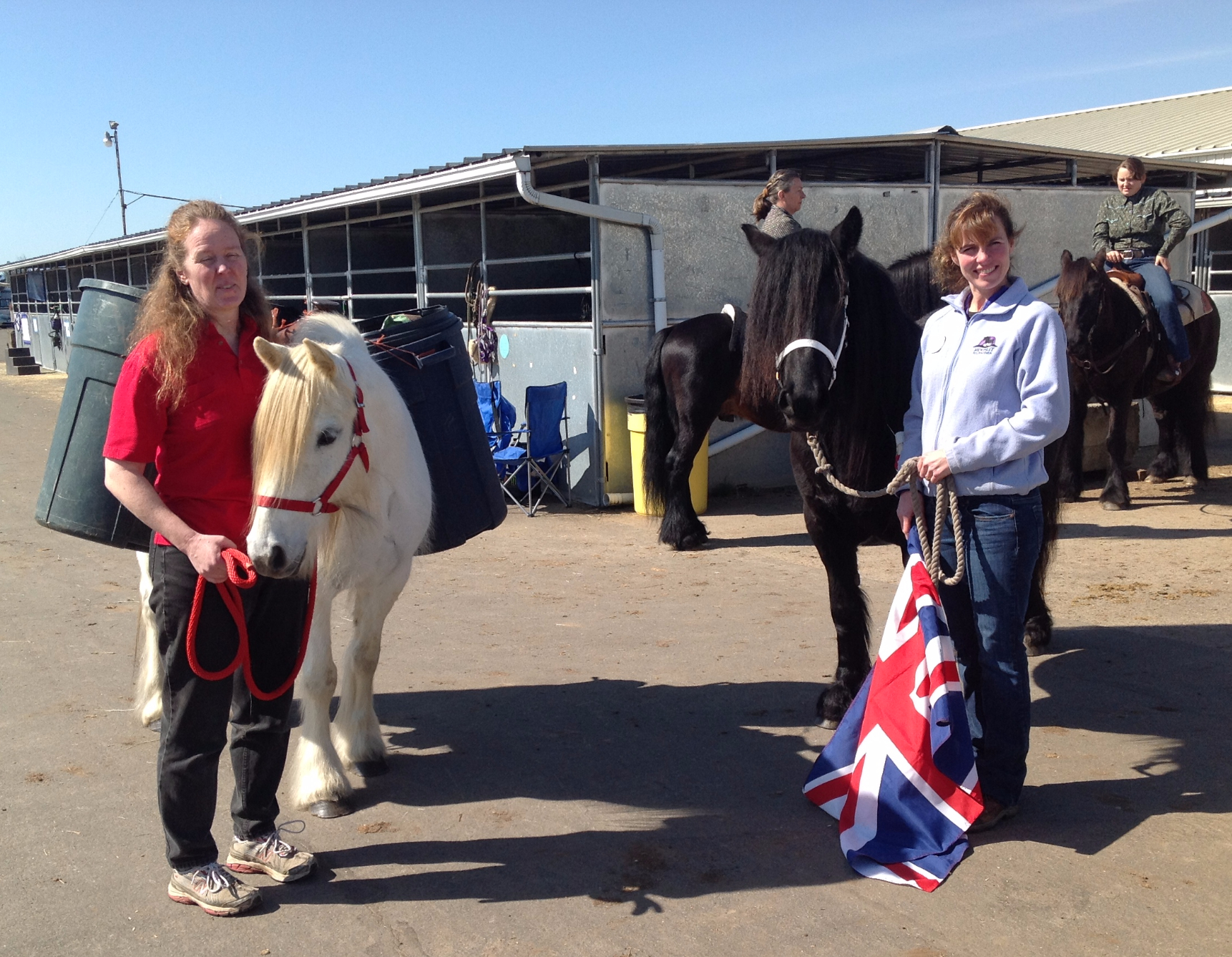 Greenholme Viv and Dreamhayven Decadence waiting to enter the NW Horse Expo Arena