2011 Purebred Gypsy Mare
GHRA#A00001753
MVP Sundance Kid x DGH Lakeridge Obsession
13.1hh x EE,aa,Crn,Sb1n, Smokey Black Blagdon
Merida is out of imported stock whose pedigrees, as with many Gypsy horses, trace to unknown/unrecorded stock. A common trend by Romani breeders has been to decrease the breed in size, using Dales and Fell ponies to help achieve that goal. Merida fits into our herd beautifully, not seeing much difference in her traits and temperament than the British Natives. We wouldn't be surprised if one or more of her ancestors comes from the Galloway influence. We are practical keepers of horses, appreciating ponies that have good work ethic and are low maintenance. Our ponies are out 24/7, sometimes on large acreage. Merida is a light feathered Gypsy which makes it very nice for our Oregon muddy, brushy terrain. She has very straight feather that sensibly casts off spat.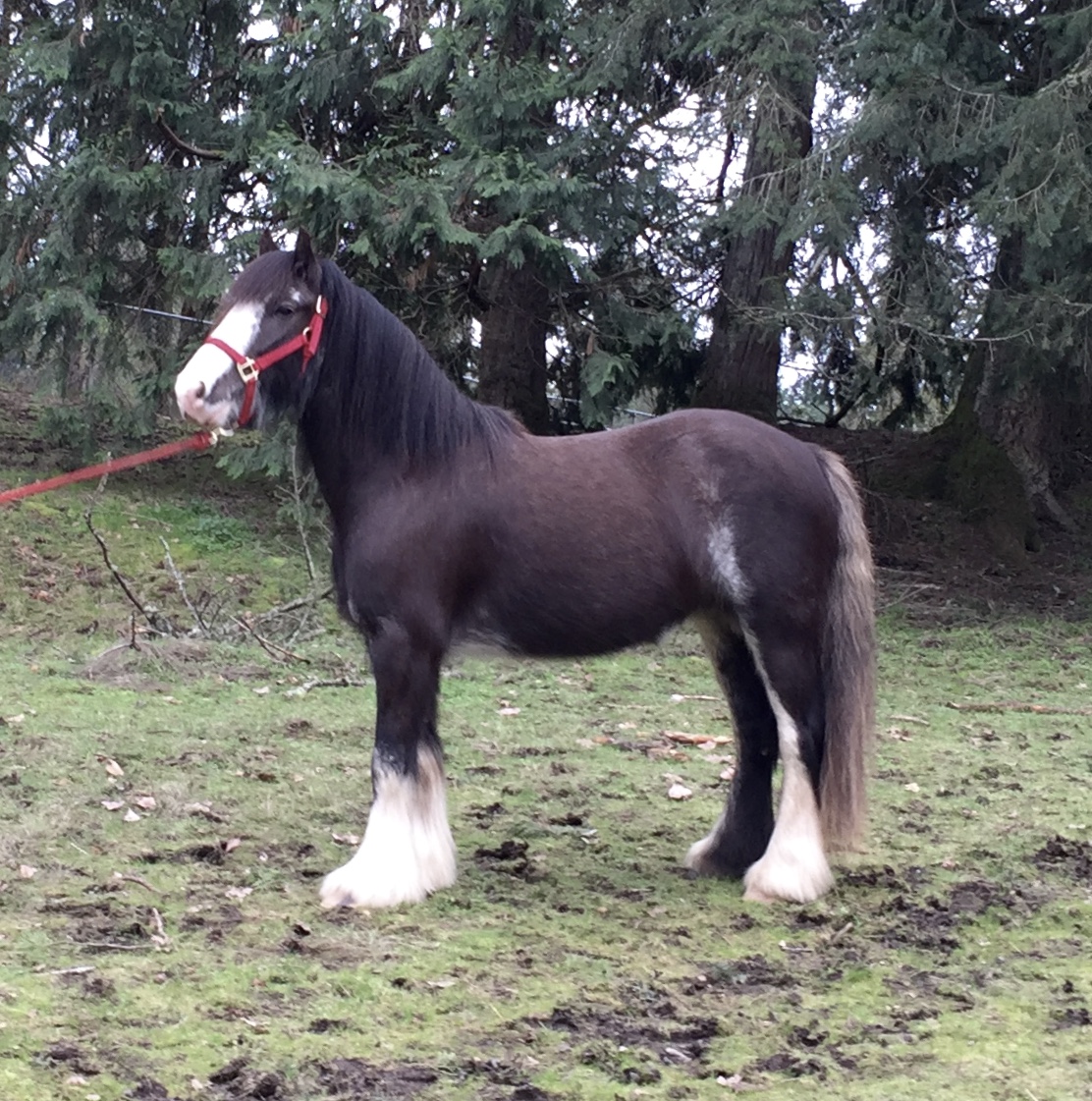 Merida, winter 2015
Merida is working mentor in our Get Grounded training program. She has an appealing calm, supportive temperament that helps minimize stress for our ponies and humans in training.

Merida escorts a young Fell pony on the trails, helping her to understand the trail riding world. circa 2015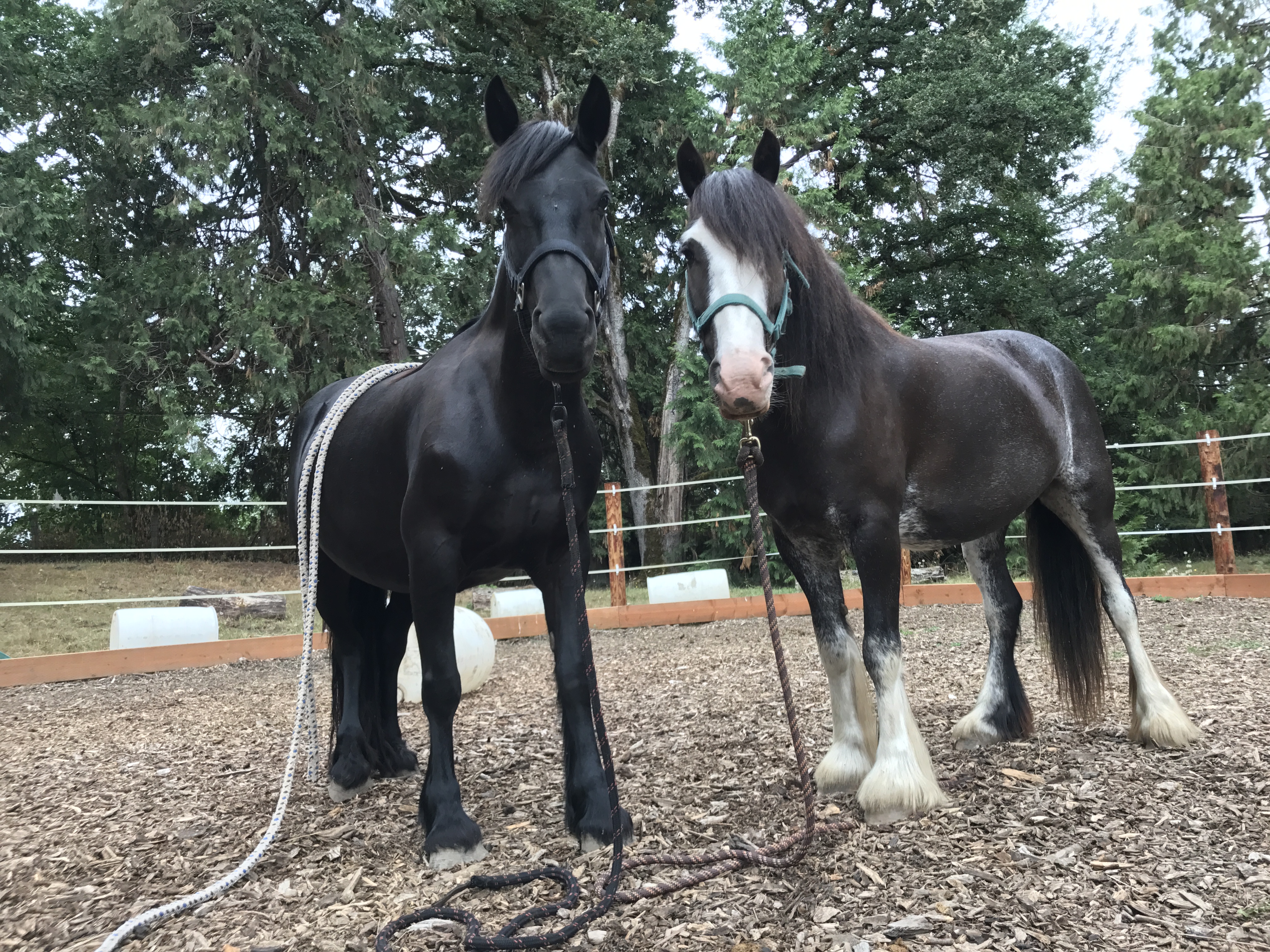 Merida hangs in the round-pen with Fell pony Emma, as a support while Emma learns about long lines. circa 2017
In 2015, we bred Merida to our Fell pony stallion, CopperBeech Casper, and she had a nice quality colt. FiddleHead Bass is registered part-bred GHRA and will probably mature under 14hh.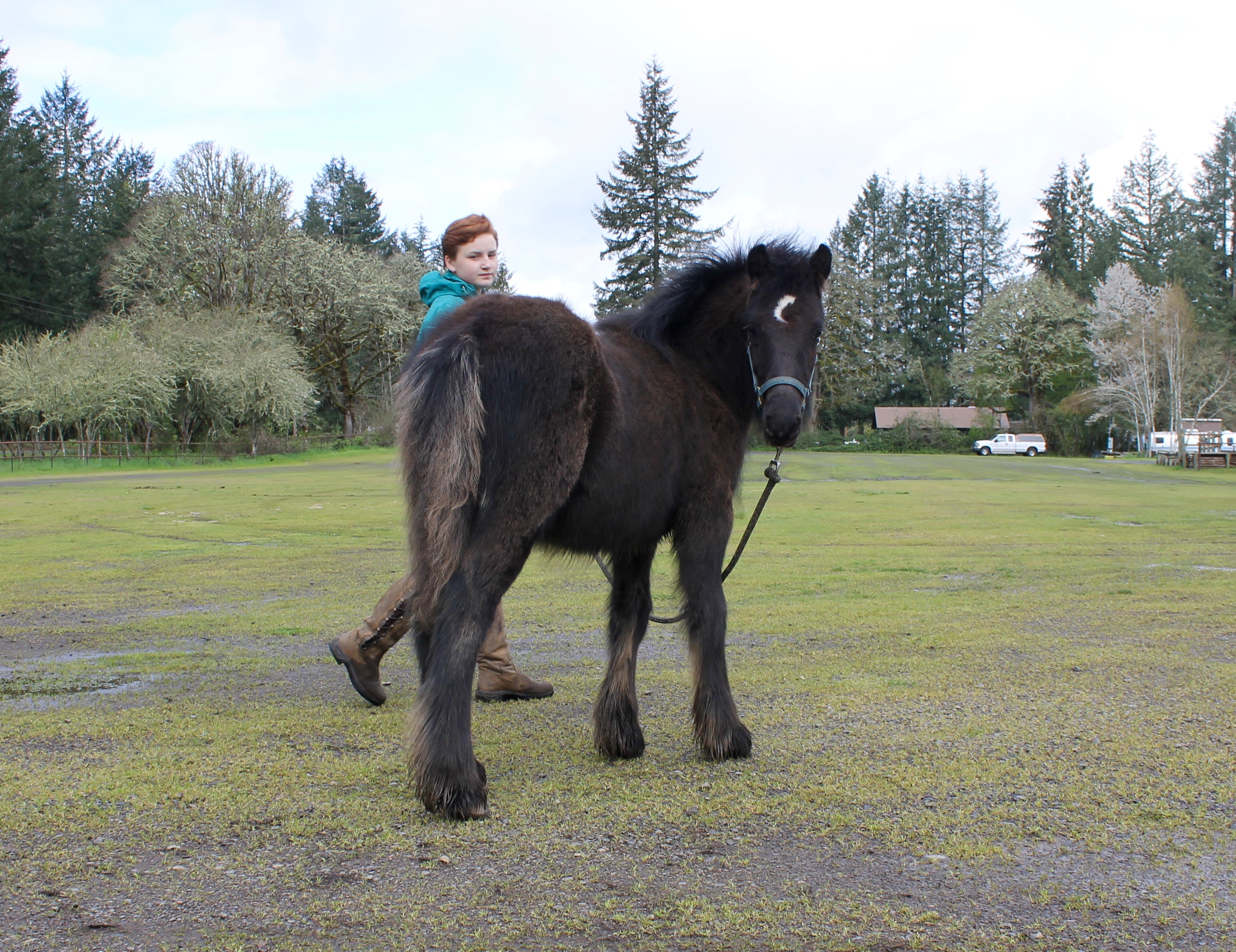 Bass around 5 months of age. circa 2017 (more photos below)
Merida is a very solid trail mount, has competed in Mt. Trail, and ridden in a few parades including the Pendleton Round-up Parade.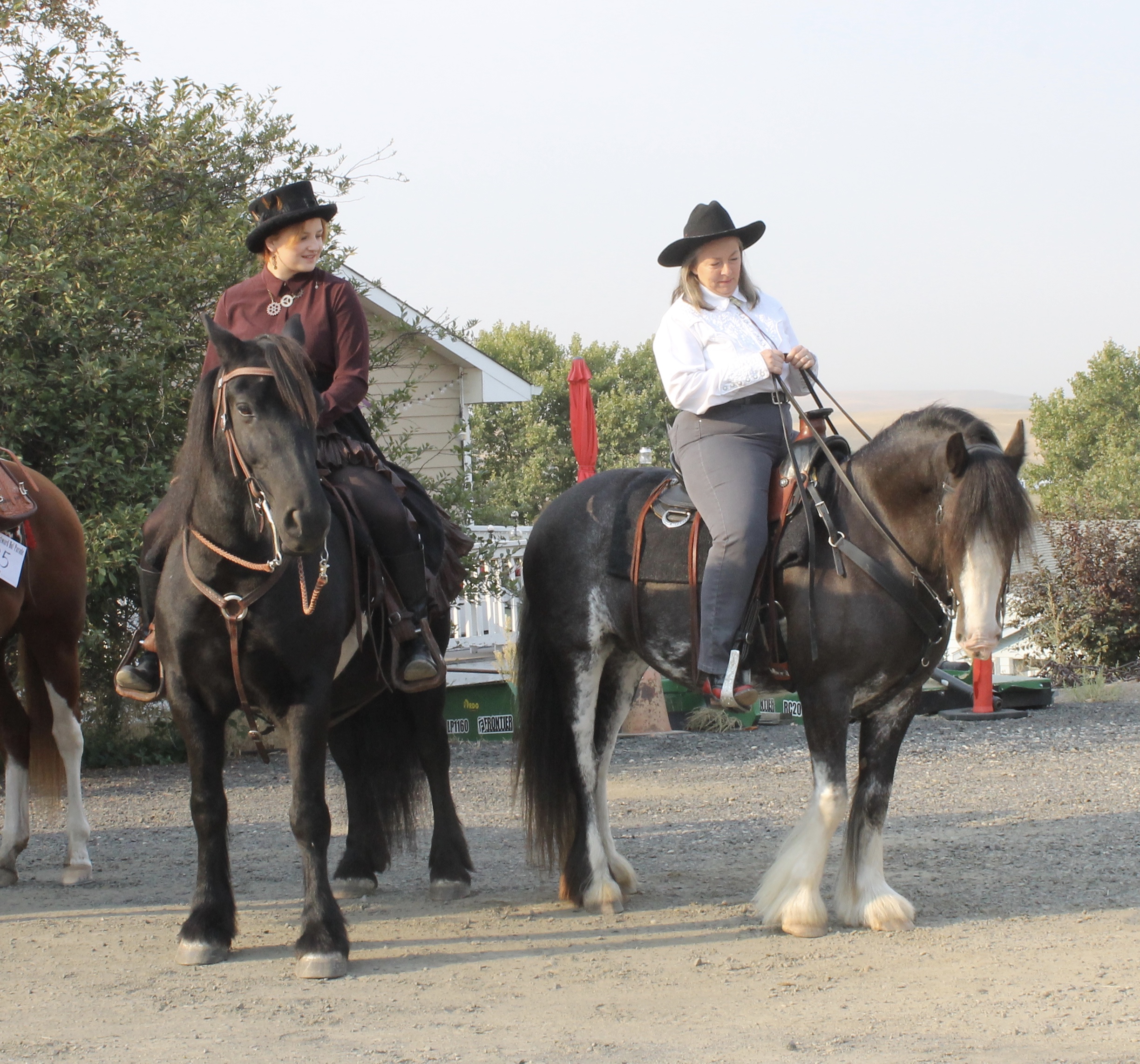 Waiting to head down to the parade in Pendleton, Oregon. circa 2017