2020 Black Imported Fell Pony Stallion
FP#73281C
13.2hh * FIS Clear * Pssm1 Clear *License #FP983
Bybeck Rodney x Ghyllbank Maddie
We are delighted to have Yohann in our program. He came to Fiddlehead in his 2nd year and his first foal crop arrived 2023. His temperament is gentle, quiet and calm. Yohann's sire, Bybeck Rodney took Reserve Champion at HOYS '23. His paternal Grand-dam, Bybeck Katie is one of the 2 lovely grey mares you see in the picture of Queen Elizabeth II released ahead of her 96th birthday. At Fiddlehead, we hope to retain some quality fillies by Yohann over the next few years for bloodline diversity in the future.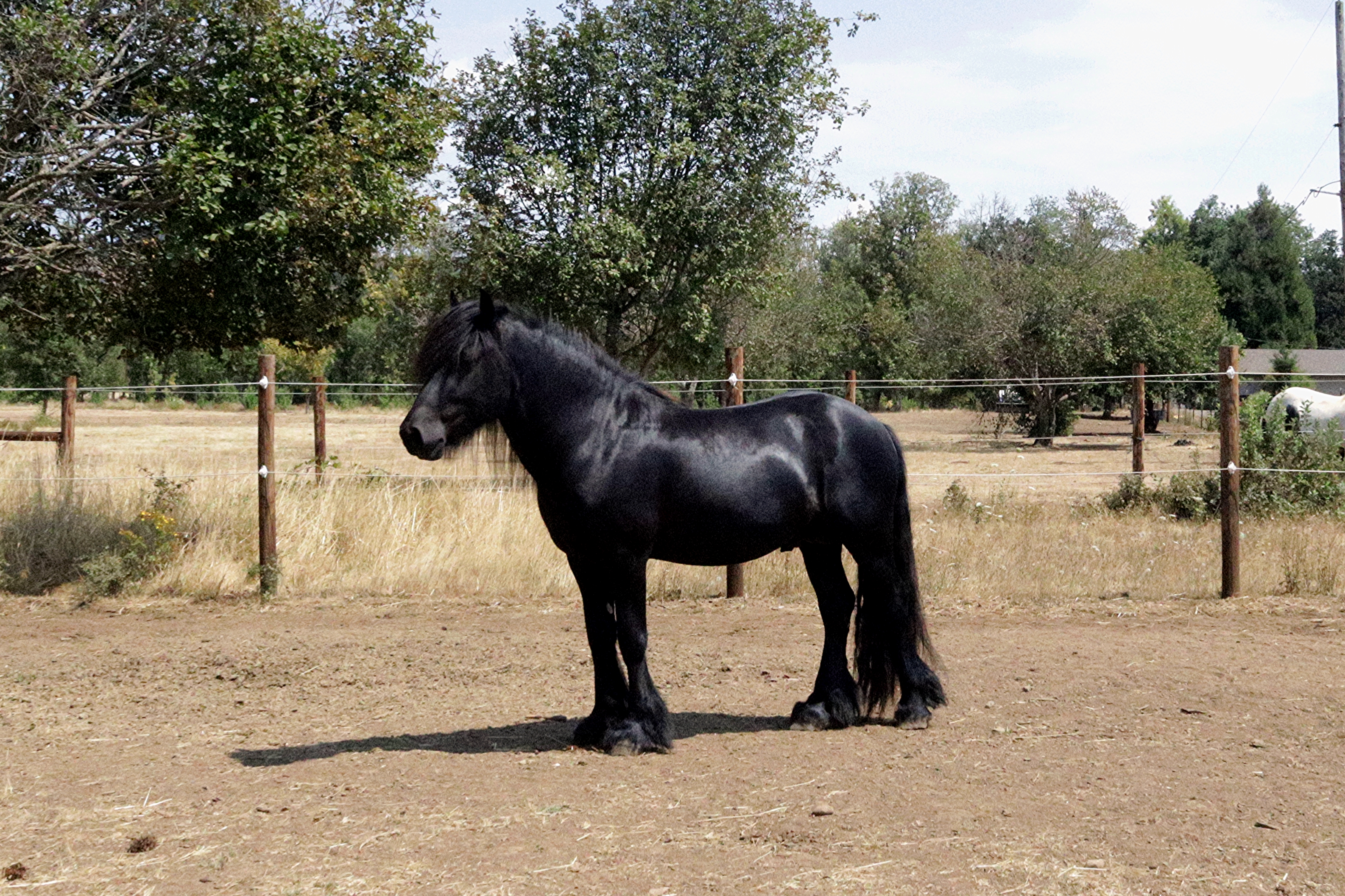 Yohann at 3yr., Summer 2023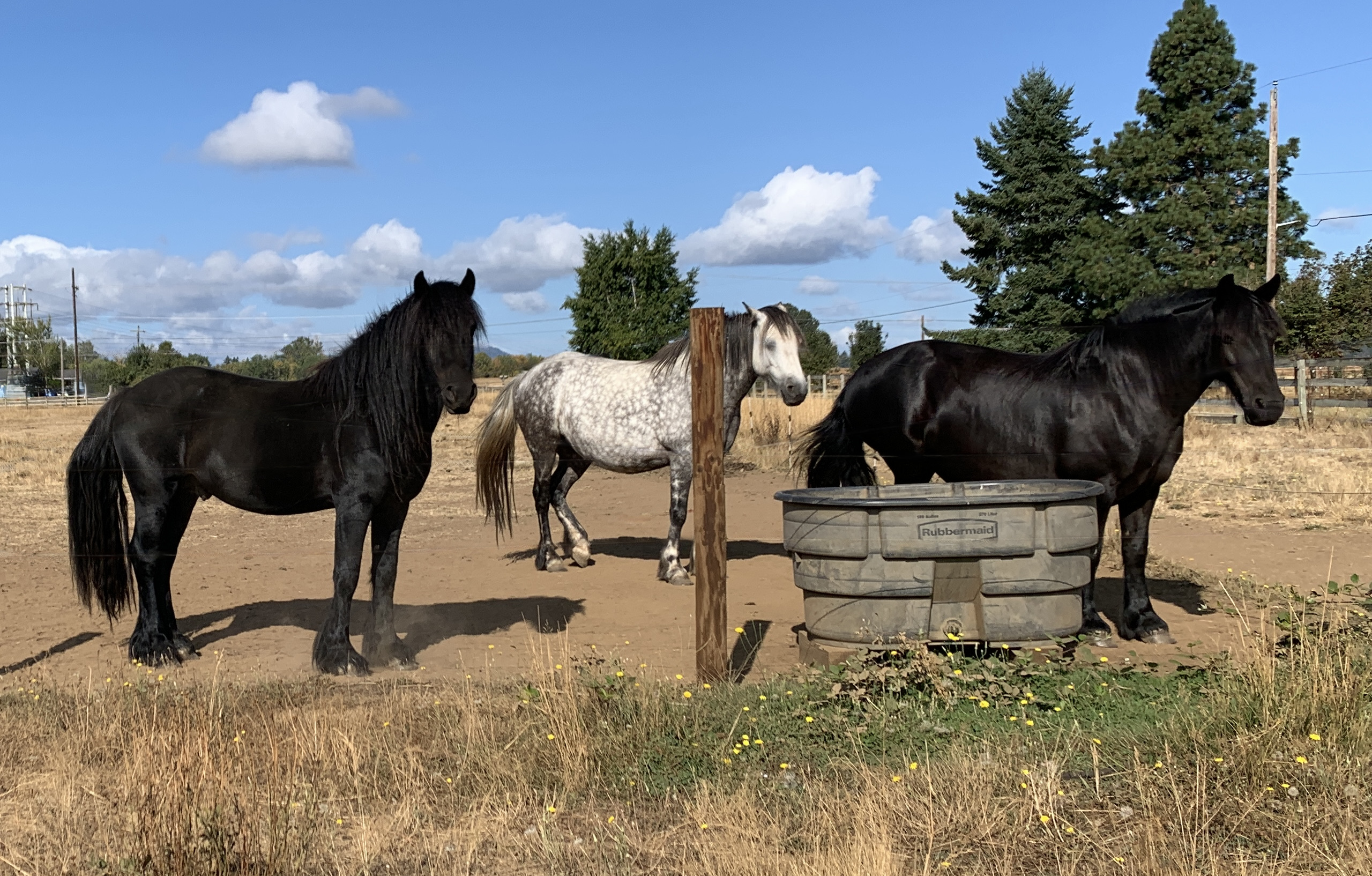 Yohann (left) with Braeberry Serendipity and Braeberry Hwinhynym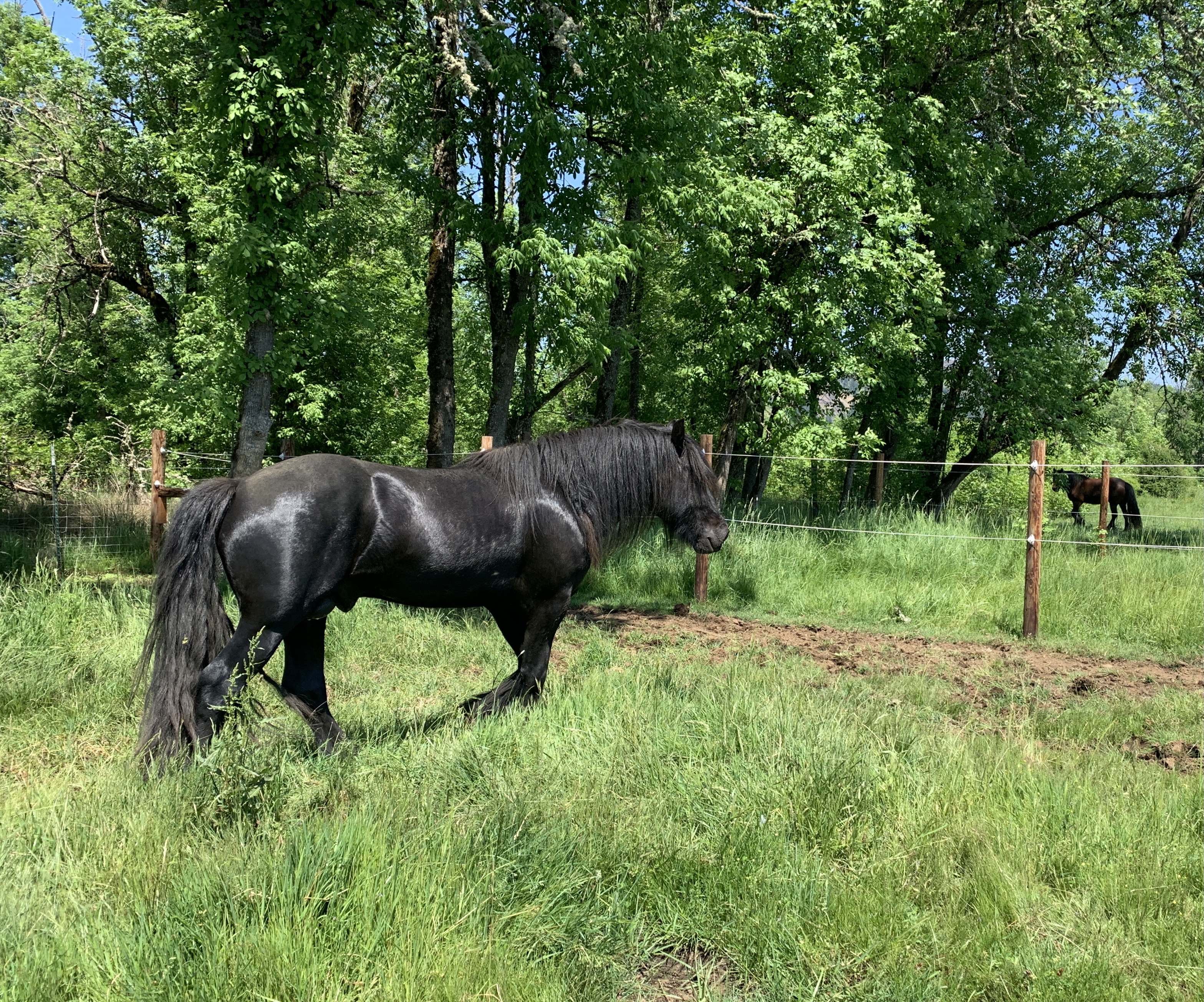 Yohann at 3yr., Spring 2023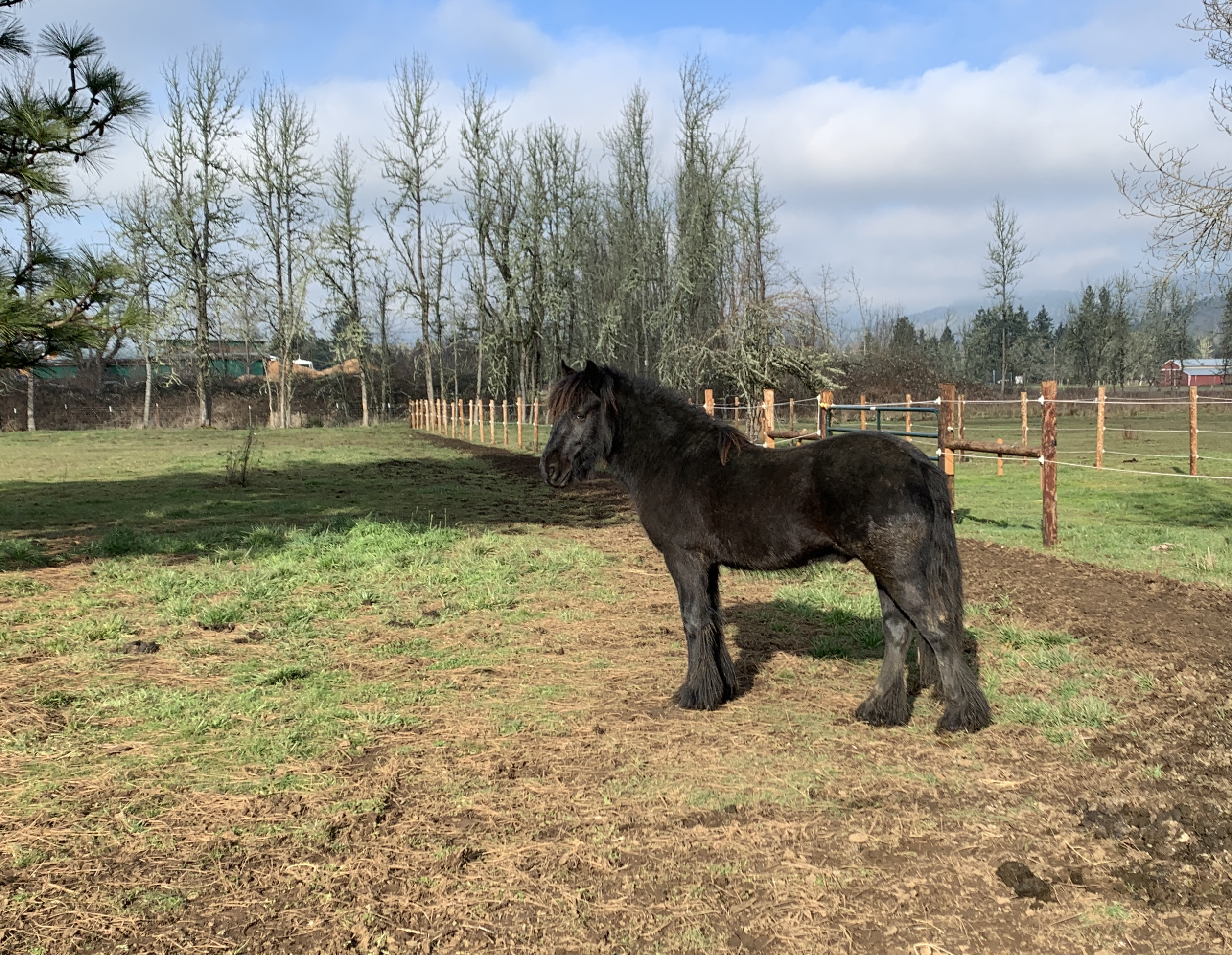 Yohann when he first arrived from the UK, January 2022 (18 months old)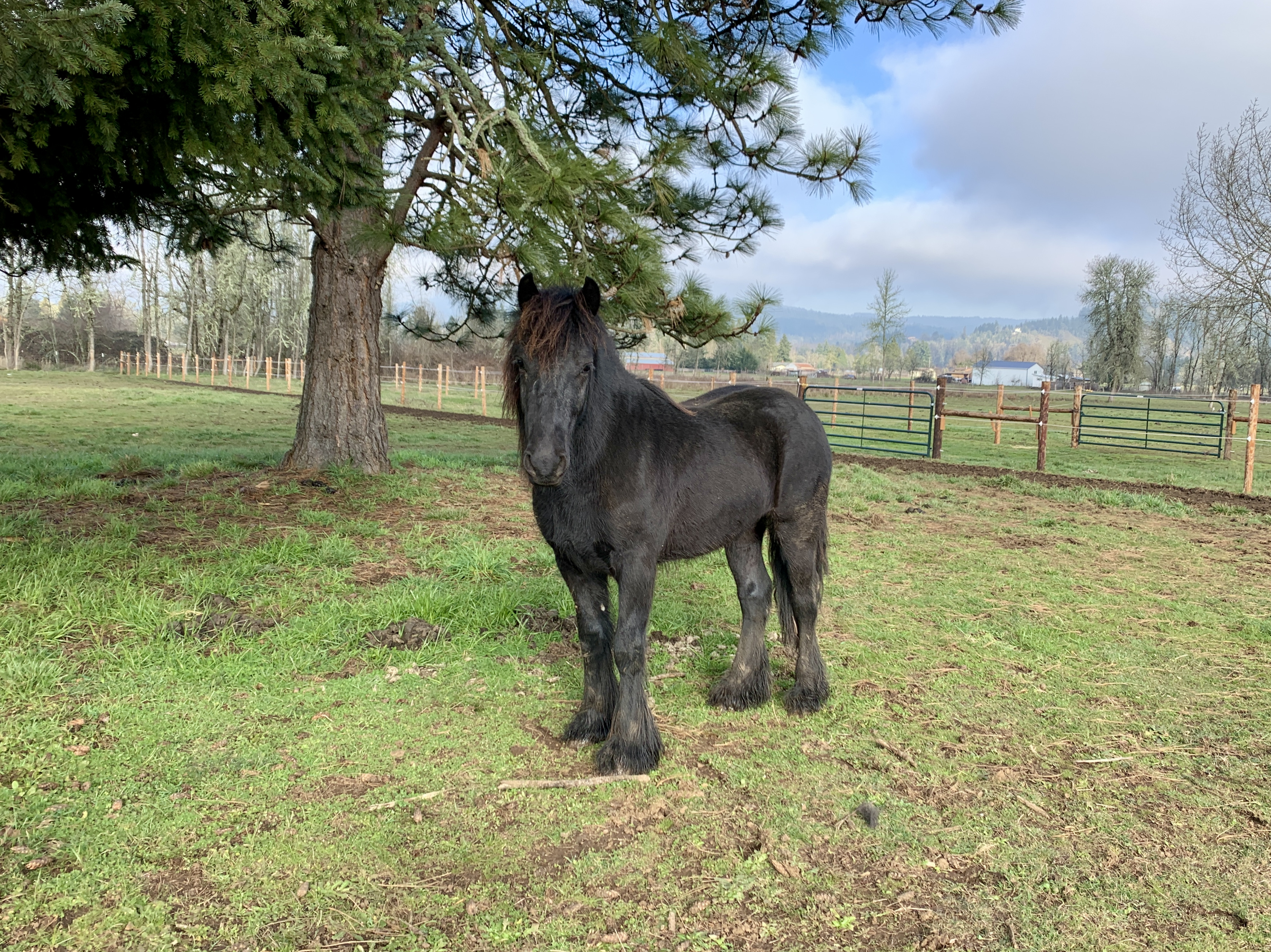 Yohann at 18 months.