The Great All Rounder
We were introduced to the Dales pony by Steve and Marian Barker of Blooming Dales Pony Farm, home of the RedPrairie prefix. I bought 2 very nice geldings from the Barkers as training projects. I was so impressed with their engaging personalities and their responsiveness to me. In 2016, I purchased an imported mare (Ebony Jan) in foal to Thornville Dan. After weaning her foal, we lightly started her in 2017 with hopes to continue working with her in 2018. In 2017, we had an opportunity to work with another RedPrairie gelding. Our experiences with Dales ponies have been so pleasant, we decided to take part in preserving the breed by purchasing another mare and a young stallion prospect. In prior years, working with Fell ponies taught us the beauty of quiet, thoughtful, relationship based horsemanship. The Dales pony has reinforced what we havelearned and showed us we could be even quieter and more thoughtful.
Old Dog * New Tricks
Never too late
After Jan foaled a 2016 filly we were curious if a 16 yr. broodmare would indulge in the notion of riding. I have heard stories of career brood-mares being difficult shifting to saddle work later in life. Well, here she is during one of her early trail rides in a side-pull bridle.
Ebony Jan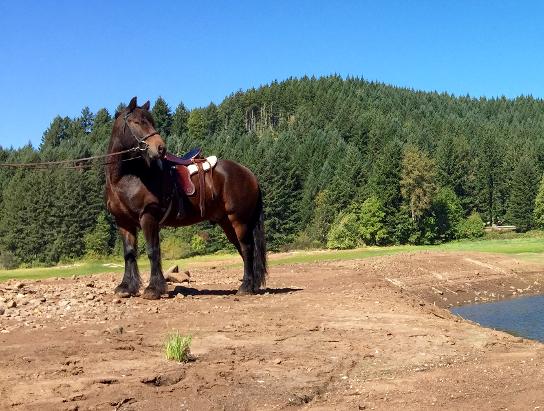 Let's Go
Moving out
We have found the Dales pony to thoroughly enjoy exploring trails. They are steady and sure footed, seeming to enjoy the terrain & obstacle challenges that naturally occur. I have never had a Dales pony miss a step or be dull with their movement.
Red Prairie Freedom (right)
Red Prairie Major and Ebony Jan (below left)
RedPrairie Storm (below right)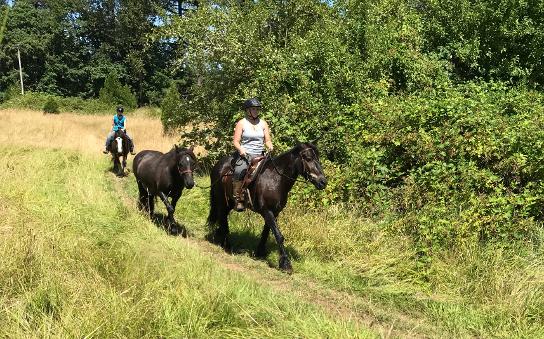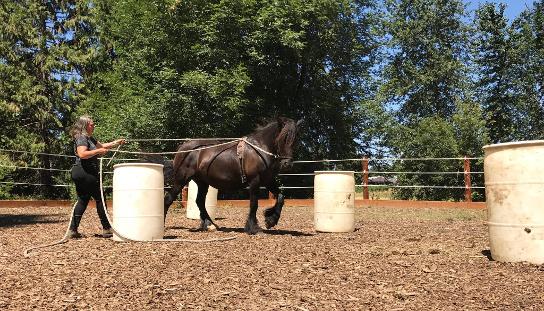 Big Movers
Small packages
There is nothing more pleasing than watching the free movement of the Dales pony. They have good action full of power and lovely carriage.
WhisperingWillows Piper
RedPrairie Storm (below left)
RedPrairie Freedom (below right)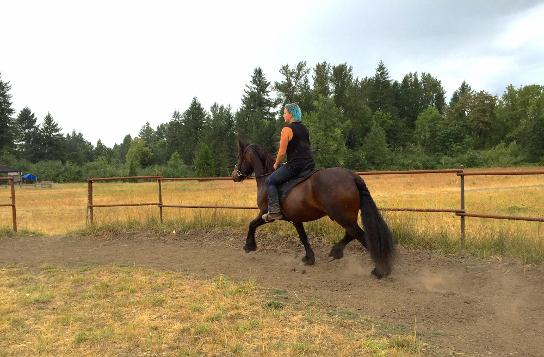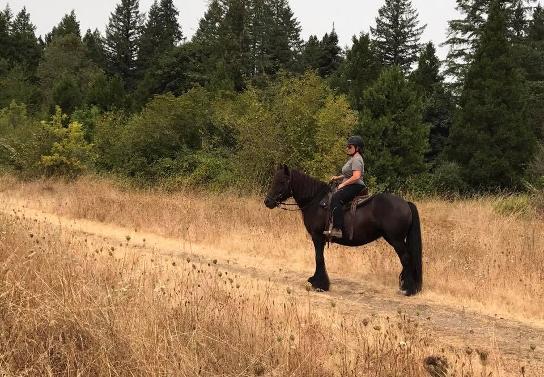 Like a Rock
Strong yet soft spoken


The Dales we have worked with have been similar to Fell ponies in that they have great potential to work with boldness and confidence. BUT, they can be very sensitive to high pressure learning methods or approaches that flood or overload......too much at once. They speak softly and politely about their concerns. Conversations have to be 2-way and if the Dales pony feels they are not heard, they can become stubborn or explosive.
RedPrairie Storm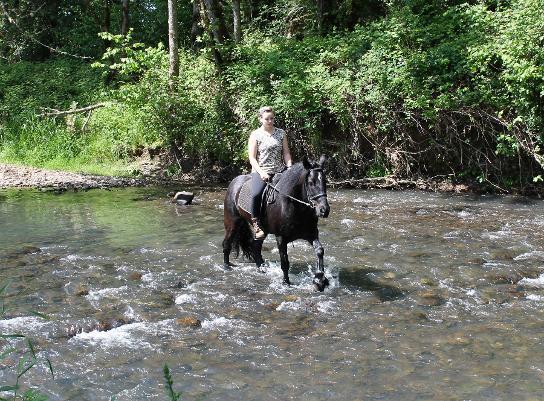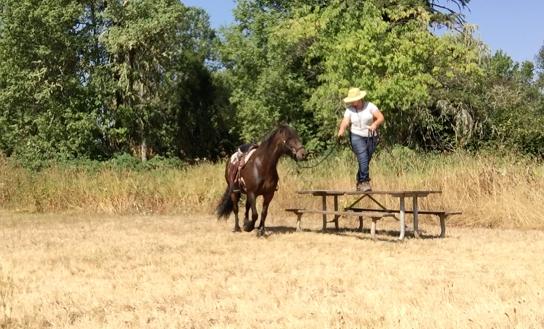 Mutual Trust
Working Together
I have found the Dales pony very motivated to work and navigate with me. I sense they like to please and definitely do not want trouble with me. Trust is easily given and should be thoughtfully appreciated. Here, Jan is started with long lines and side-pull bridle. She was a natural for paying attention to my body, so my aids could be quiet and minimal.
Ebony Jan