The Search
Most likely, if you have made it this far, you have become aware of the limited availability of these breeds. With so few mature riding ponies available, getting involved with these breeds often requires a commitment to raising young stock. Currently, FiddleHead is one of 3 Fell pony breeders and the only Dales pony breeder in Oregon & Washington. The Fell and Dales pony communities are very supportive, often eager to help new owners with raising and training these ponies. FiddleHead is committed to more than just selling ponies. To help ensure successful placement, we screen and provide educational support. We handle, socialize, and put age appropriate training on our home-bred young stock. Most of the trained stock we offer has been through our training program at Get Grounded Equine.
As a member of both the Fell Pony Society and the Dales Pony Society, we have good connections in both U.S. pony communities. We encourage and support many of the other breeders and network with them to help find the right home for each pony. If we don't have the pony for you, we may know who will.
Available Ponies

DakotaDales Medora
2017 Bay Section A Dales Filly
Rosebarr Gambler x WhisperingWillows Piper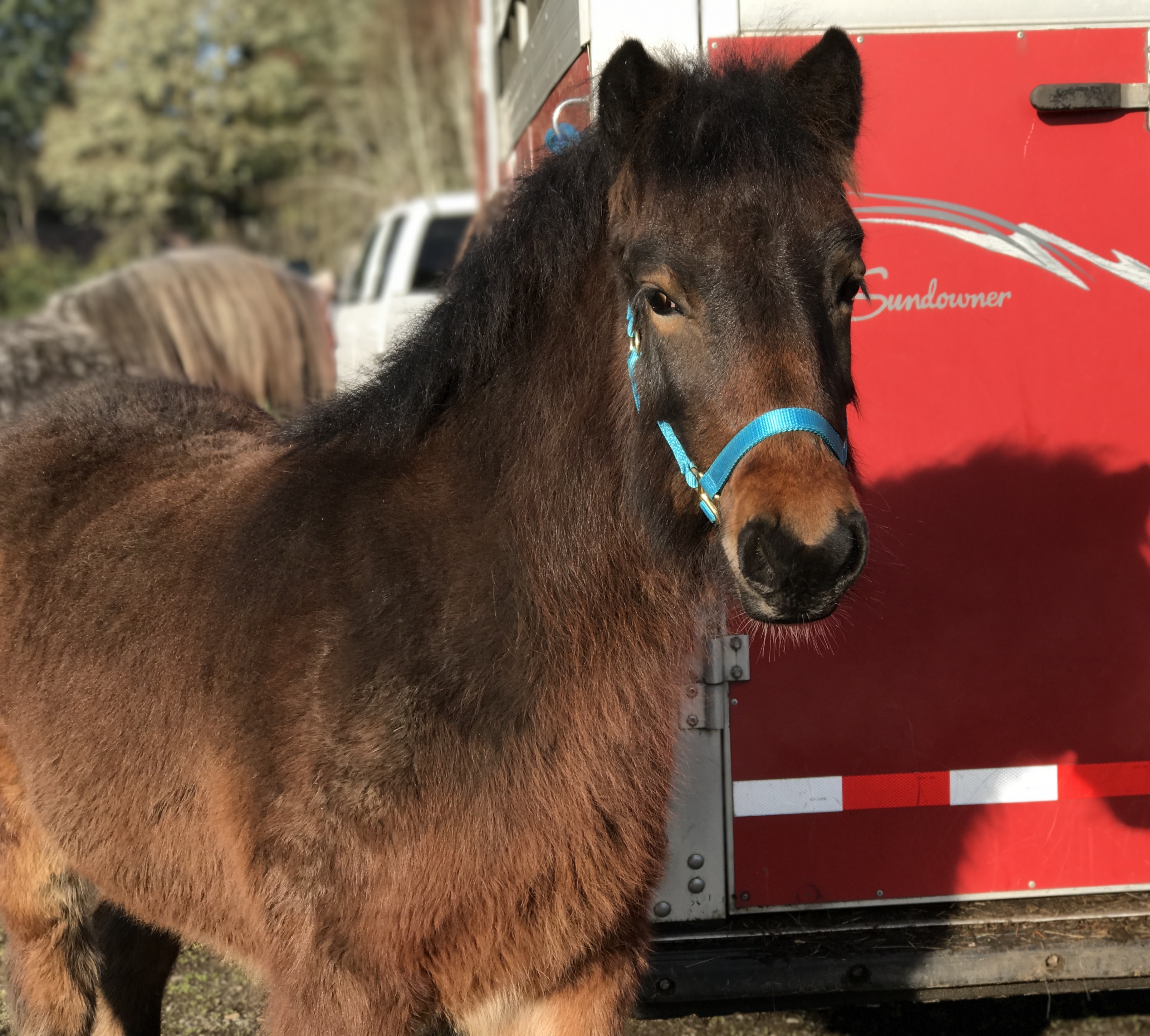 _______________________________________________________________
Grey Dales Filly
Born June 2018
Rosebarr Gambler x WhisperingWillows Piper
FIS clear by parentage, tested heterozygous grey. You can find out more about Piper on her page. Foal will be registered DPS.
You can see photos of full sibling, foaled 2017 with dam here. Photos
Offered at $4,500
Payment terms available.
Sold Ponies
________________________________________
Braeberry Victor (Fell)
Braeberry Buffalo Bill (Fell)
FiddleHead Brooke (Fell)
FiddleHead Bass (Fell/Gypsy)
RedPrairie Major (Dales)
RedPrairie Freedom (Dales)
Mustahevonen Taisto (Fell)
FellLegend Betony (Fell)
FiddleHead Astrid (Dales)
Braeberry Bonnie Lass (Fell)
StoneCreek Fawkes Mistique (Fell)
RedPrairie Storm (Dales)
Braeberry's Tamarind (Fell/Welsh)
Braeberry Princess Eleanor (Fell)
Braeberry Isabella (Fell)
JKL Istas (Fell)
JKL Catori (Fell)
Braeberry Clarabel (Fell)
Braeberry Lydia (Fell)
Braeberry Ruby (Fell)
Stirlingridge Marguerite (Fell)
Kira Rose (Fell/Gypsy)
RedPrairie Anna Bea (Dales)