2017 Purebred Section 'A' Dales Stallion Prospect
DP17036
Rosebarr Gambler x Lagniappe Britannia
Arrived at FiddleHead spring 2018. Ashel looks to be homozygous grey. So far, this fella handles nicely and shows promise to be a good representation of the breed. Ashel will be a very nice match for our two Dales mares: Ebony Jan and Whispering Willows Piper.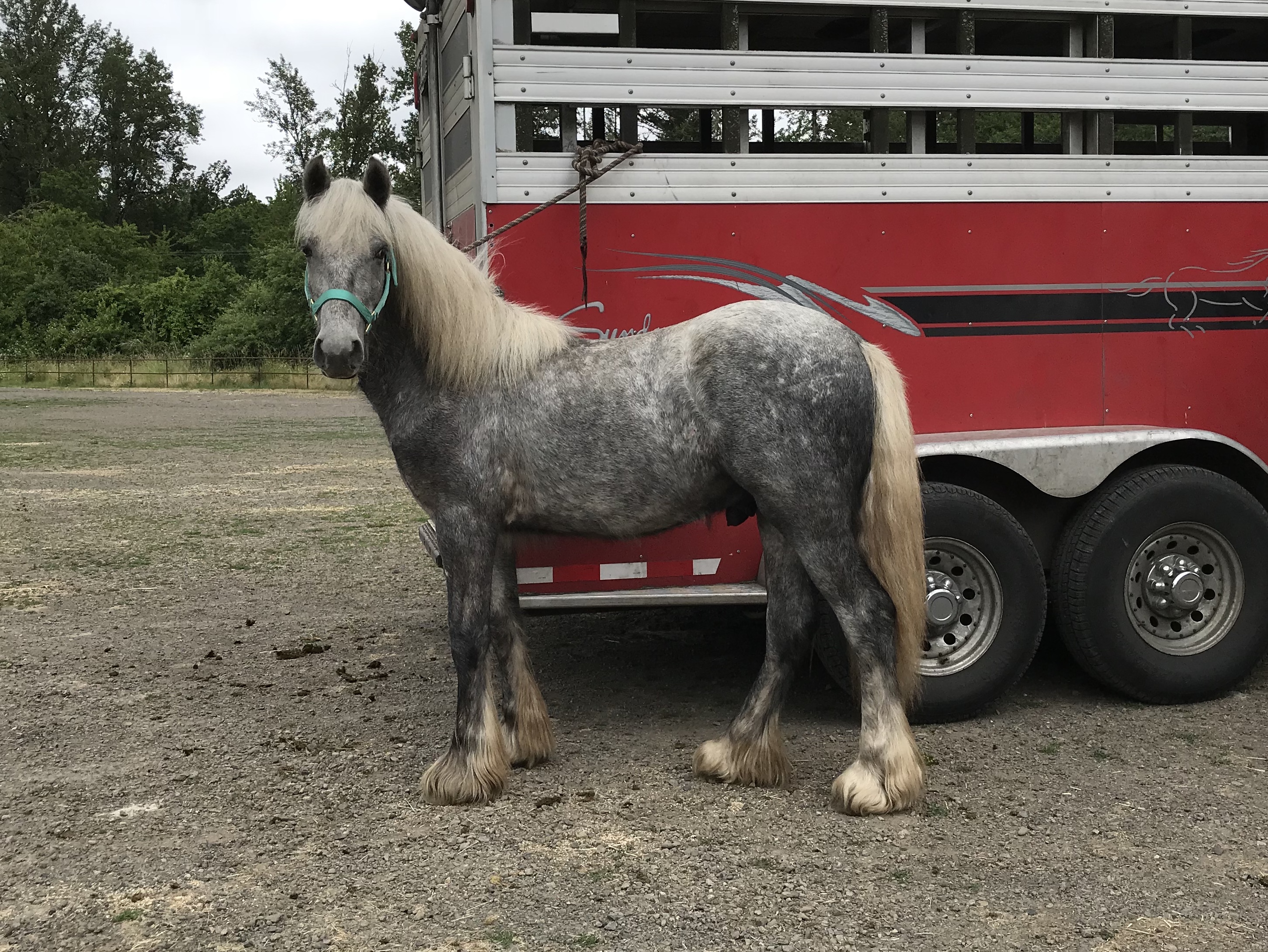 DakotaDales Quicksilver as a yearling.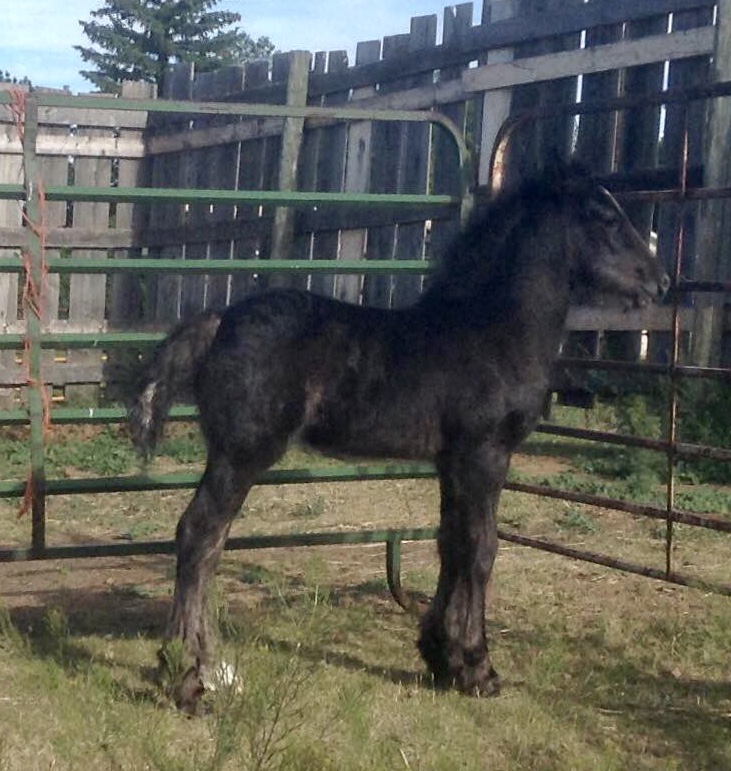 DakotaDales Quicksilver 'Ashel'. Bred and photo by Doreen Orf.