2001 Imported Section 'A' Dales Mare
DPS#10068
14.1hh * EE,aa, star and white on hinds * FIS Clear
I have never met anything as peaceful and matronly as Jan. She came to us at 15 yrs. of age all the way from New York State. We purchased her in foal to Thornville Dan and were told she was 6 weeks from foaling. En route, her transporter noticed her bagging up and getting soft in the pelvis. When she arrived, she settled right in and acted like she had been here forever. She foaled three days after arriving at our farm.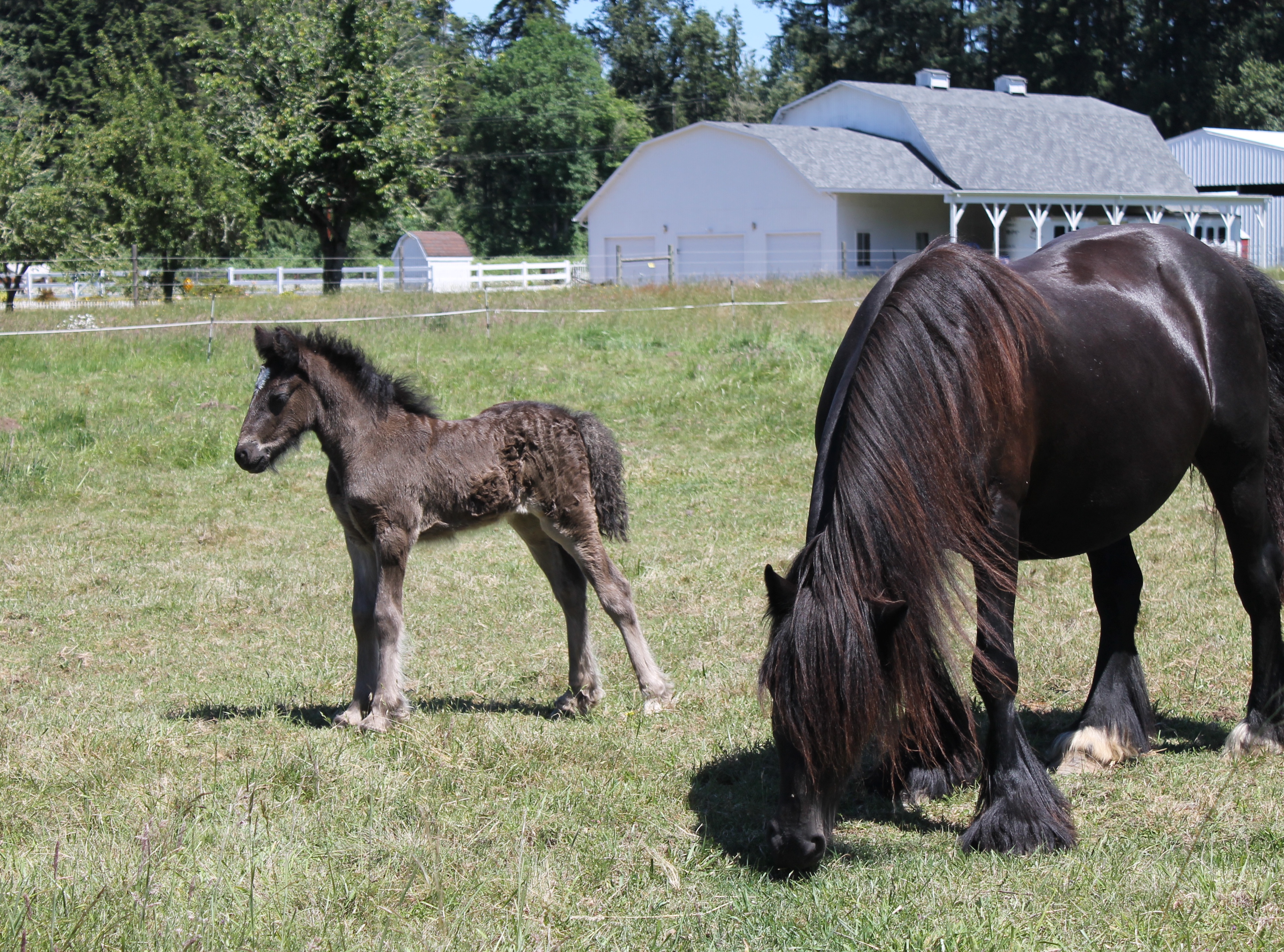 Jan and our first FiddleHead Dales foal, FiddleHead Astrid.
Jan is a very solid framed mare, with powerful movement. Her rib-cage is deep and back is like a table-top. She has heavy feather and tail.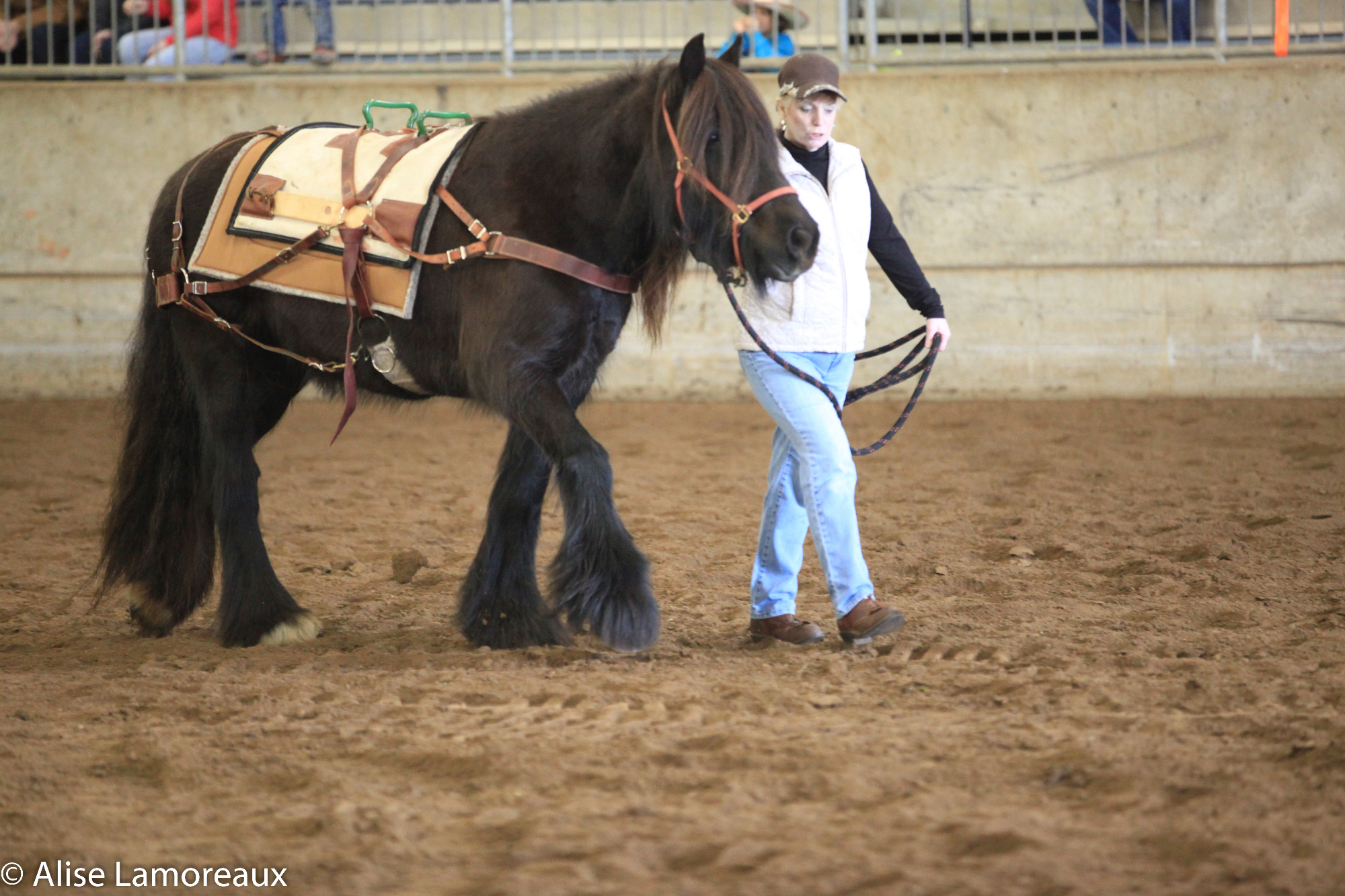 Jan represents the Dales breed at the 2017 NW Horse Expo.
Jan's life before coming to us is a bit of a mystery. We bought her from someone who had not owned her for very long who acquired her from Anna Hill of Lagniappe. Other than having 2 foals with the Lagniappe prefix, we don't know anything about her training. For a broodmare, she has excellent manners and handles with ease. At the beginning of 2017, we decided to start her in our Get Grounded program to see how a middle-aged brood would take to saddle work. We started ponying her on trails, taught her to ground drive and carry a pack saddle. Then we went to saddle with it all being pretty uneventful. Some of the steps in learning steering seemed confusing, but she caught on very quickly.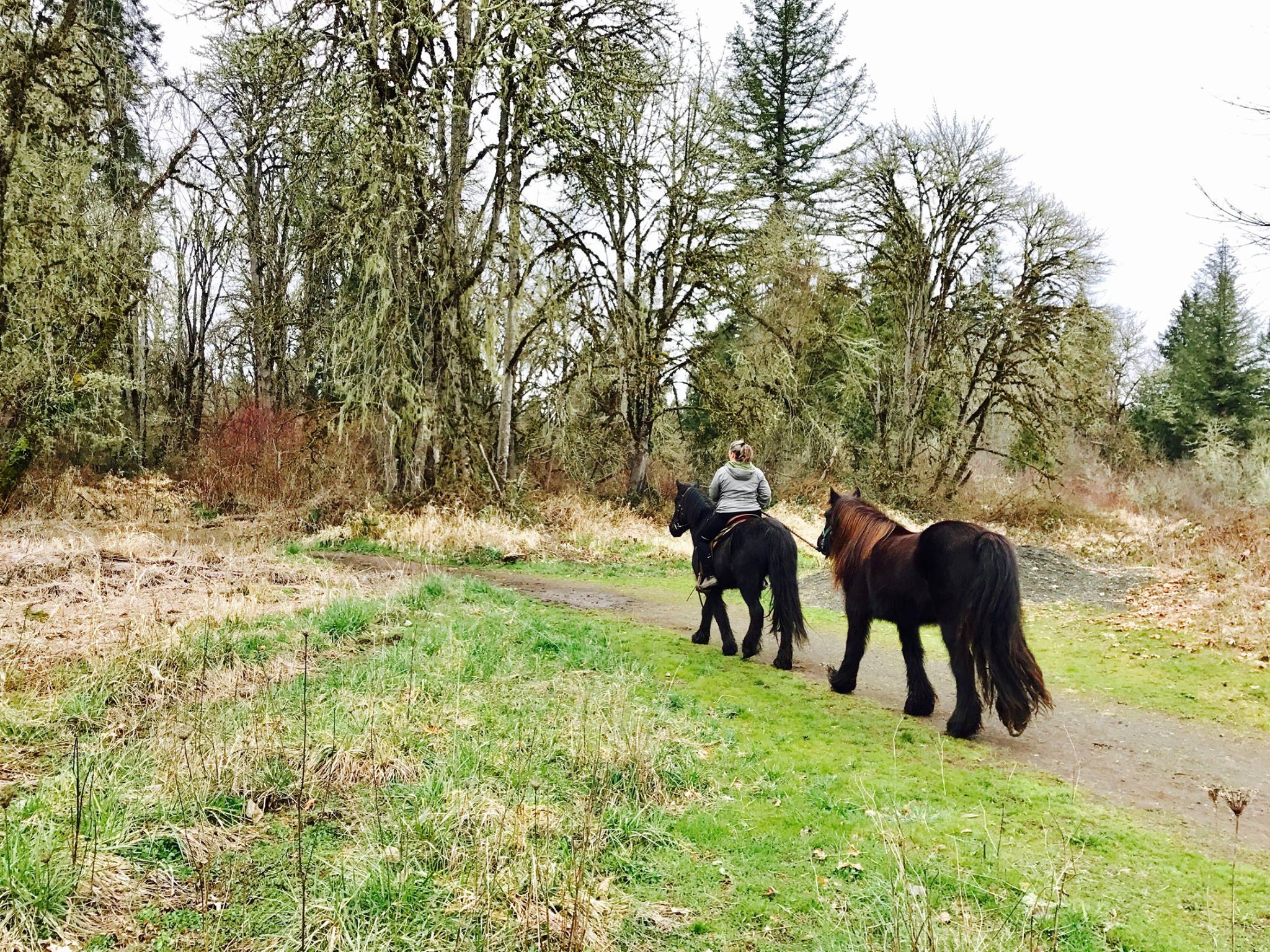 Jan on the trails in tow with FellLegend Betony. 2017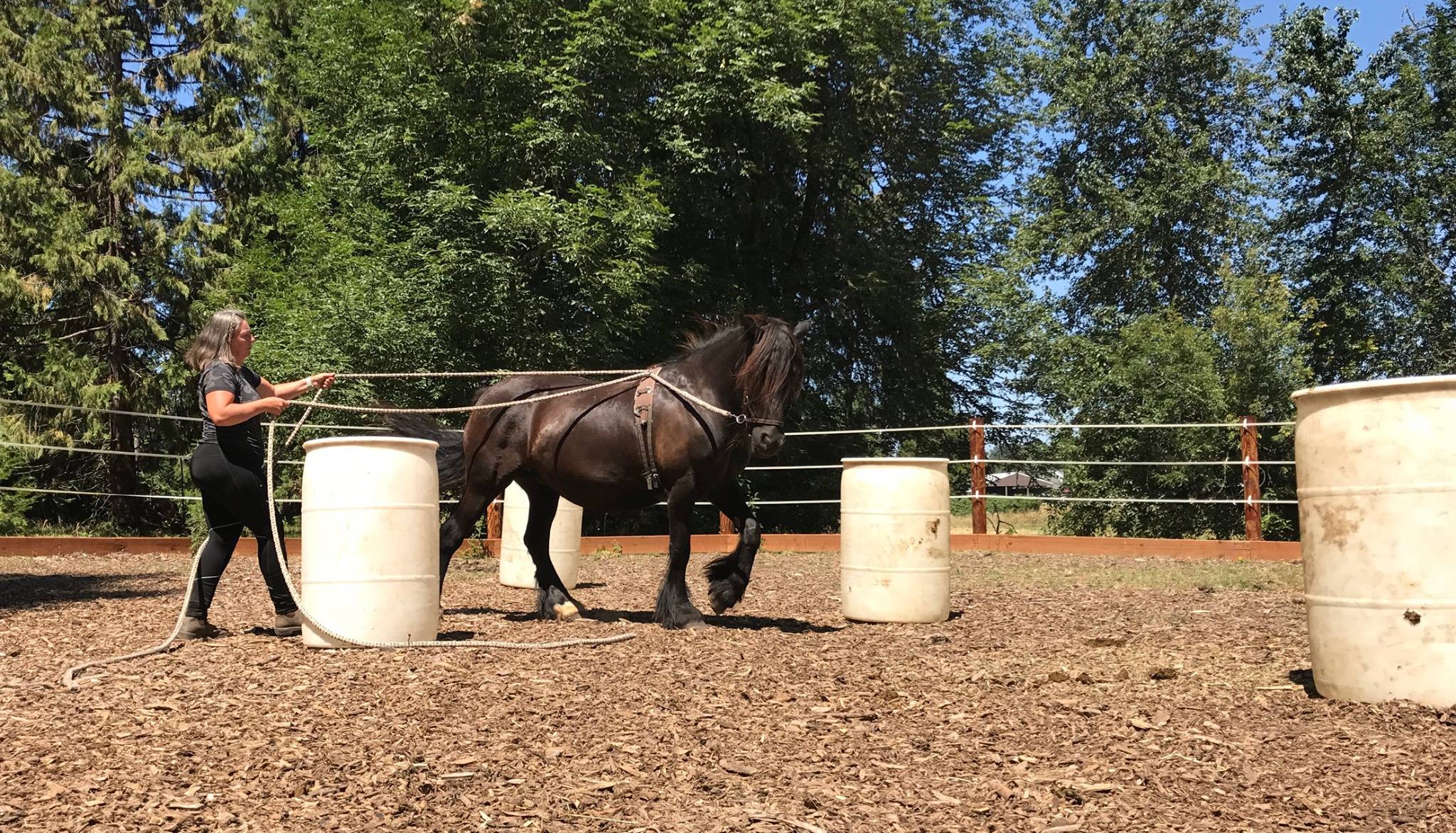 Jan learns steering before saddle. 2017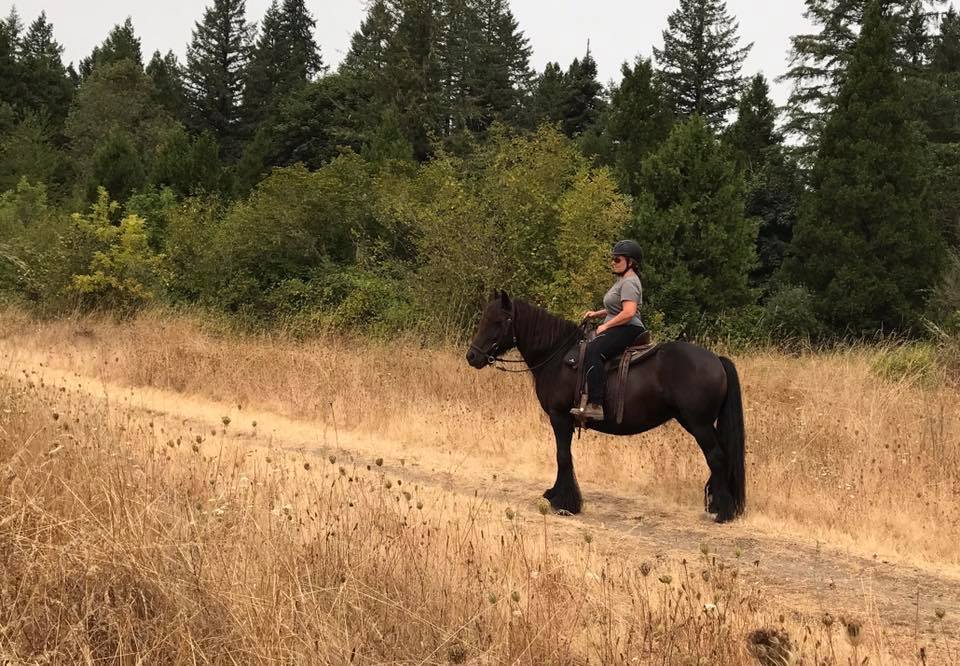 Jan is a quiet, calm trail mount. 2017