2016 Section A Dales Pony Mare
DPS#19010
Thornville Dan x Ebony Jan
13.1hh * EE * FIS Clear
Astrid is a very nice quiet mare, friendly and easy going. She is out of imported stock and we are pleased to have her retained to carry on her dam's lines. Astrid is expected to have her first foal spring 2023.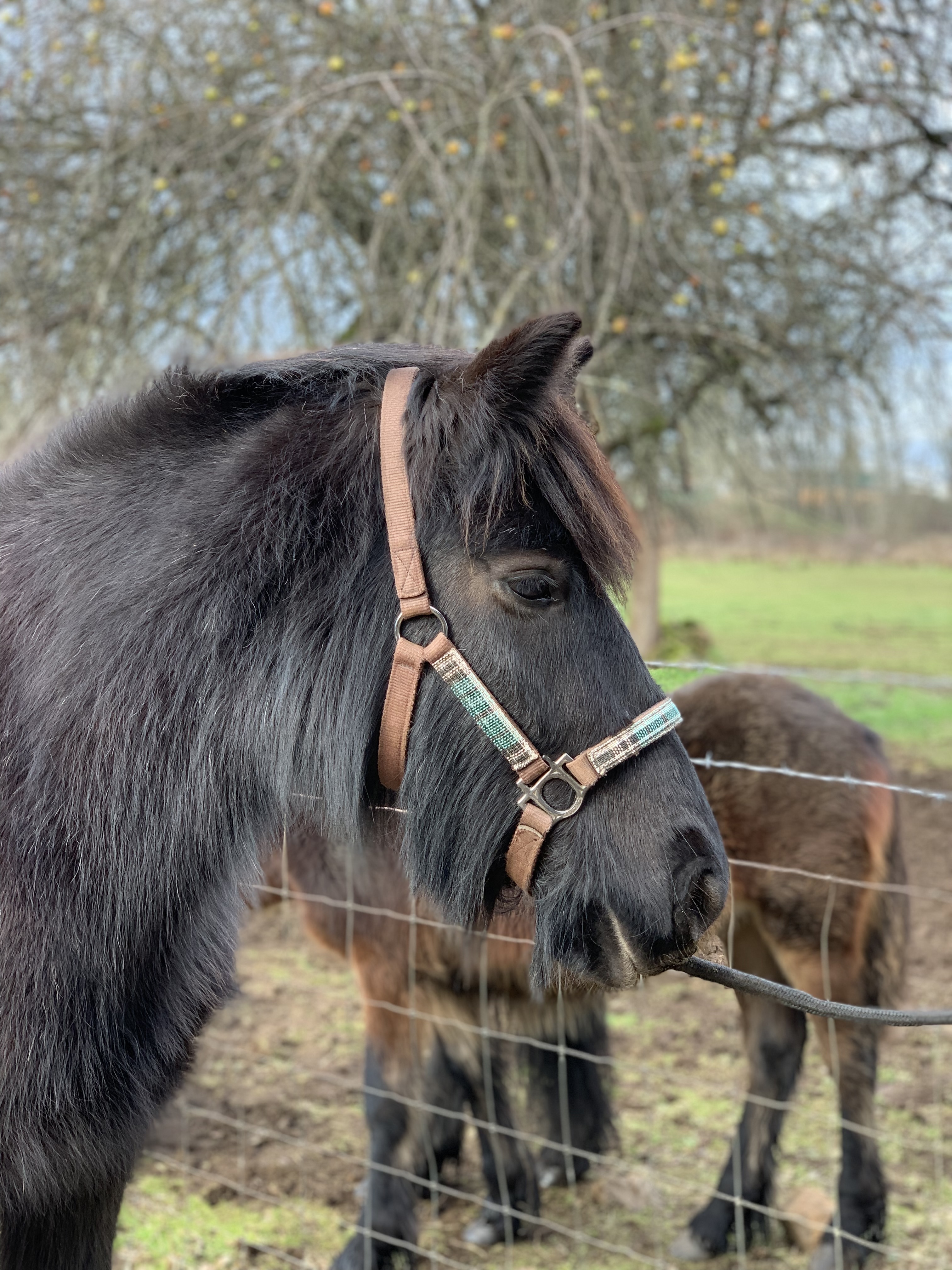 Fiddlehead Astrid, January 2022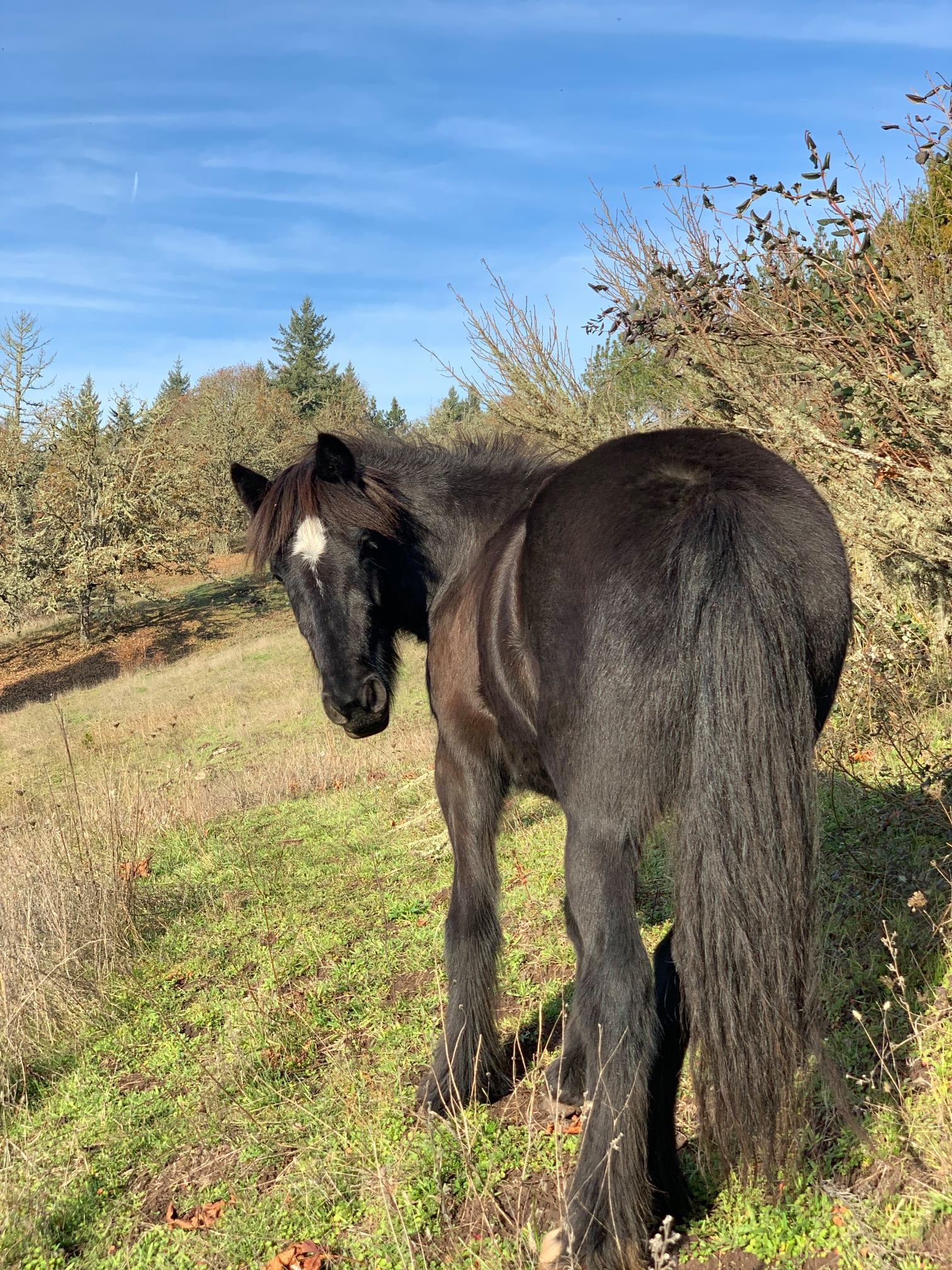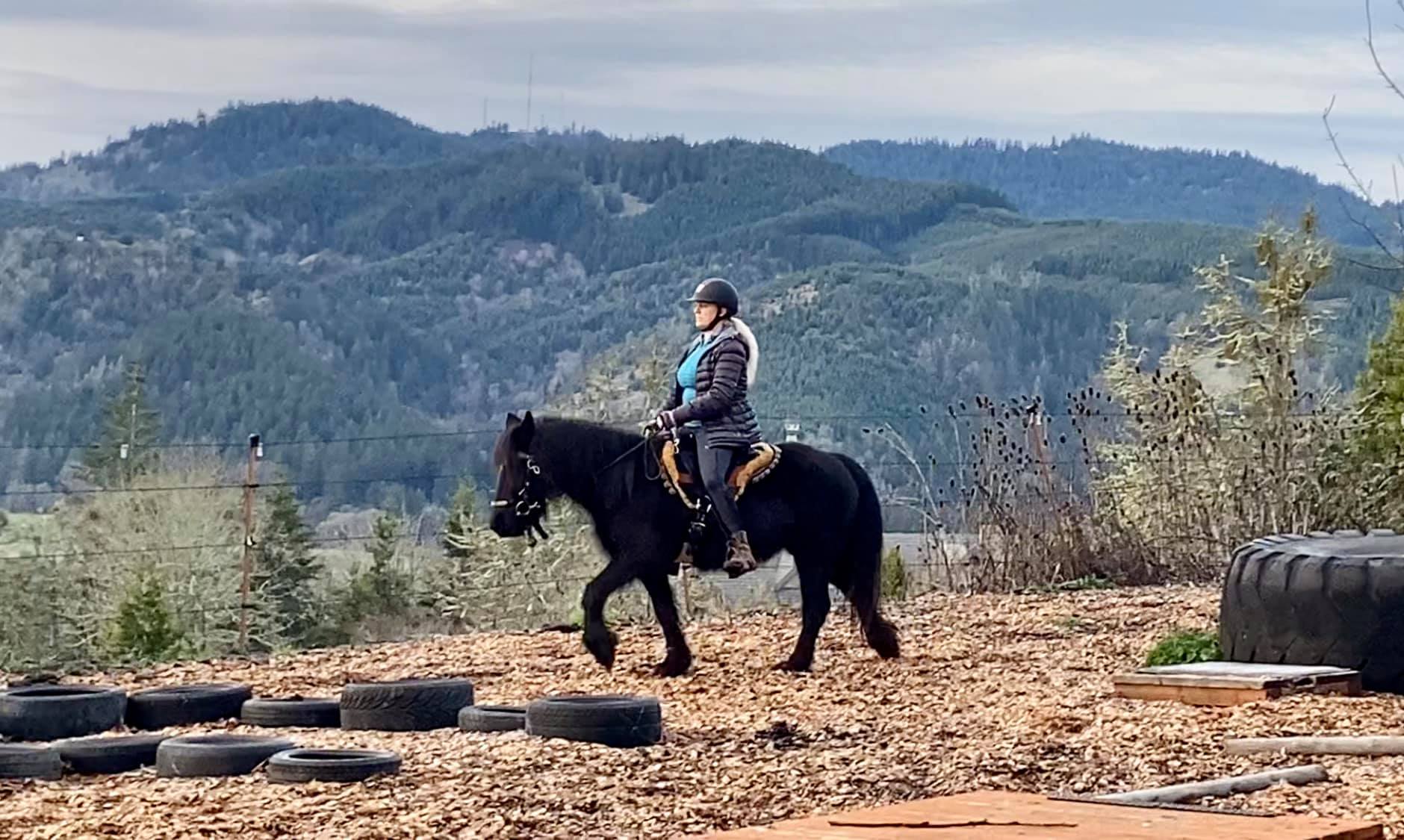 Fiddlehead Astrid, photo courtesy Jane Snar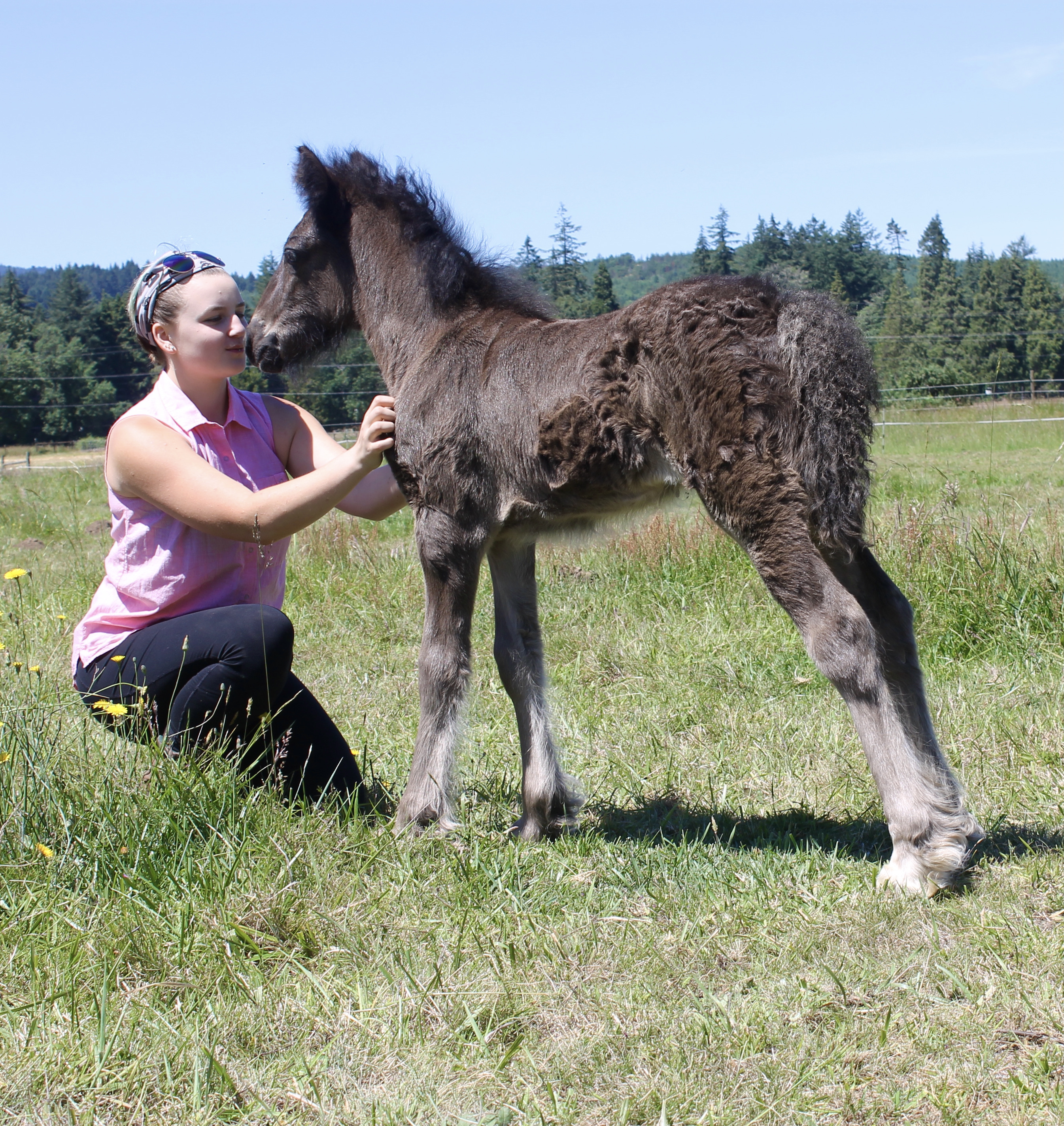 Fiddlehead Astrid, 2016