2011 Black Fell Pony Mare
FP5623
Ralfland Ranger x Llancloudy Marti
13.2hh * EE, aa, (non fade black), no white marks * FIS Clear
Crystal produced the first purebred Fell foal for FiddleHead, FiddleHead Brooke. Before she came to us, she had 2 fillies by ApplebyFair Maximus. We hope to train Crystal to saddle coming Fall 2018 as we think she will be a nice riding mare. We have done groundwork with her and ponied her on the trails and she seems to have that very appealing positive attitude that so many Fell ponies have.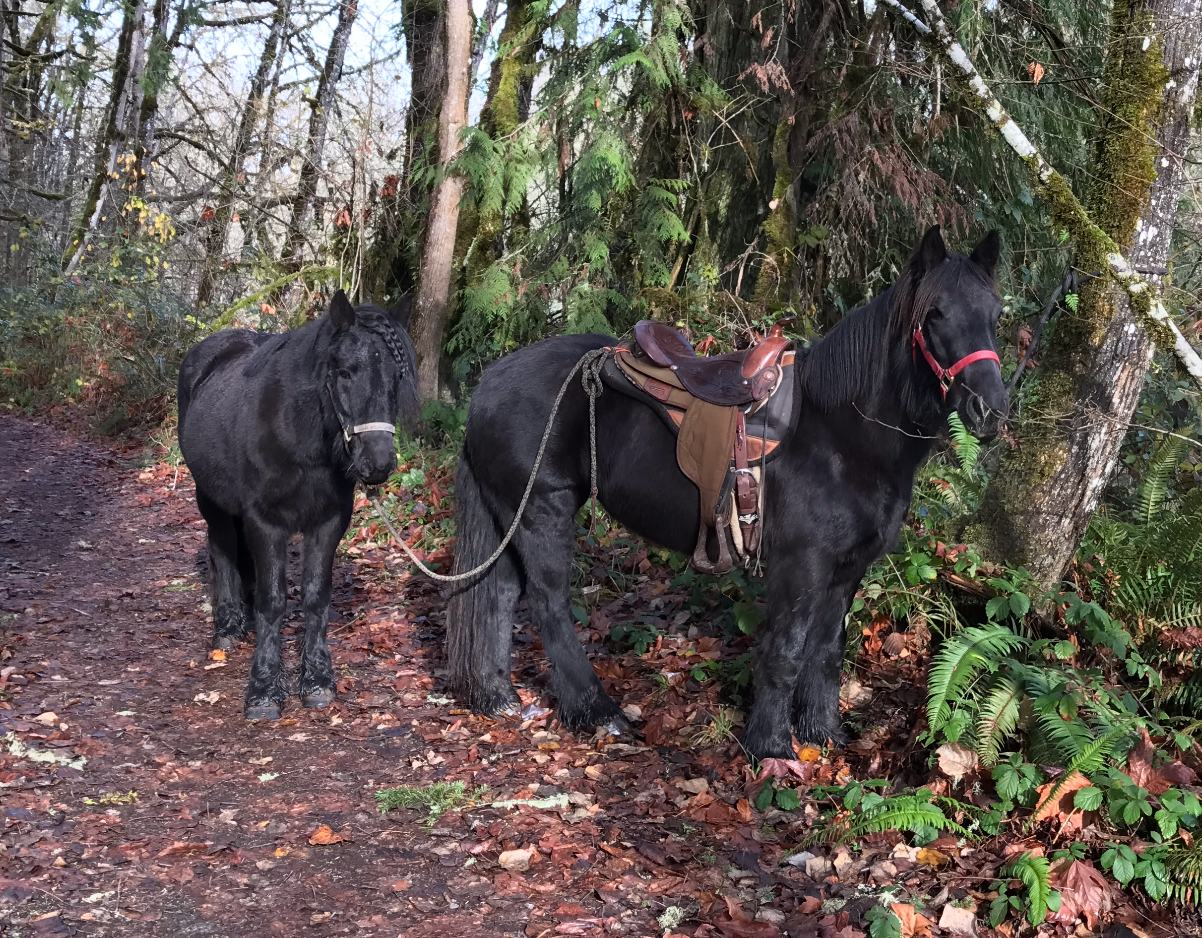 Crystal (left) in tow on the trails with FellLegend Betony.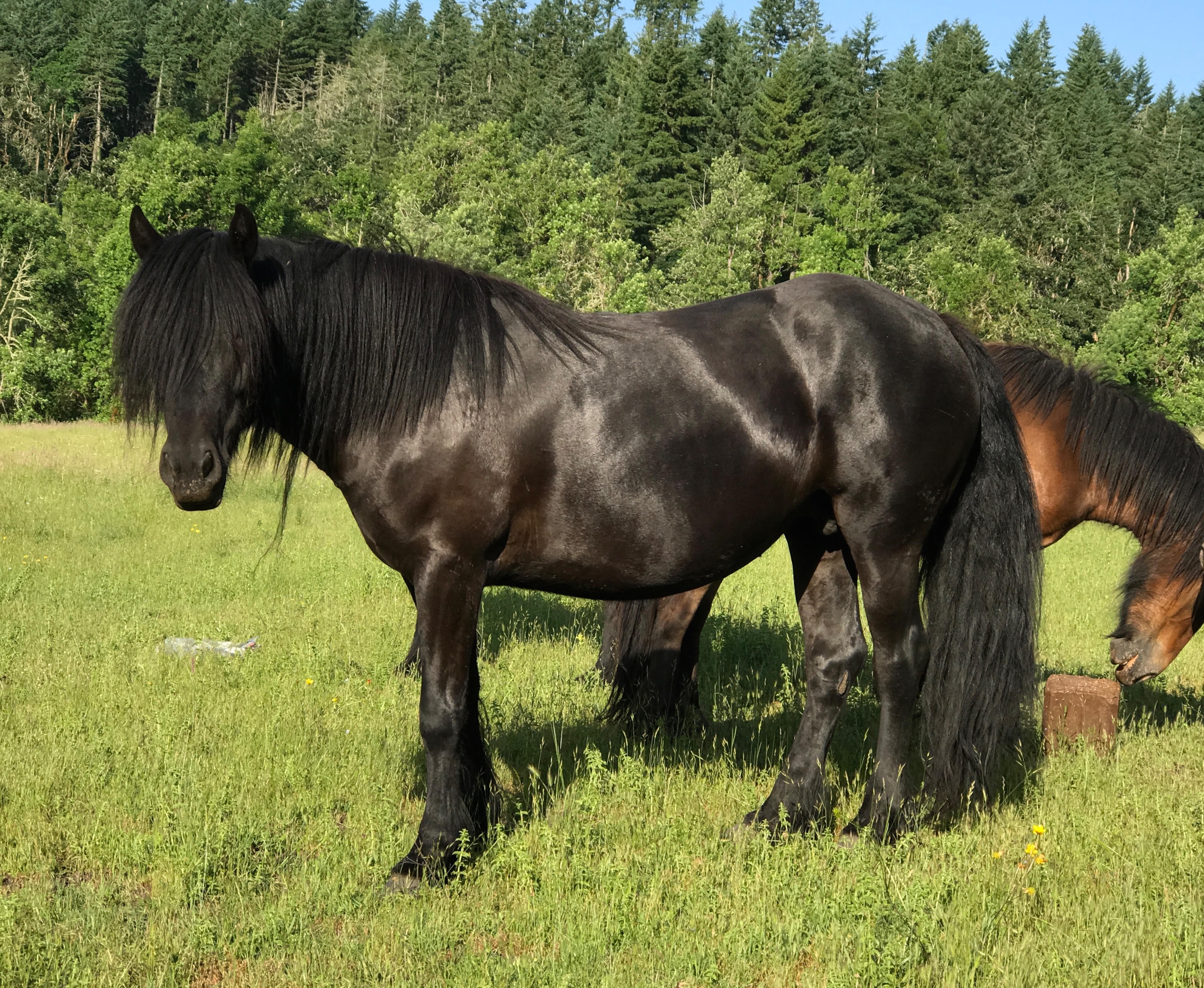 We find Crystal to be ideal in Fell pony type and movement. She has a nice balance of substance and refinement. Her temperament is very quiet, never causes trouble in the herd, and a friend to all.